Automatic Digital
Hand Sanitiser

Station

In areas where hygiene is key, and hand washing facilities are not available, these displays are ideal. They combine a hand sanitising station with a versatile Digital Signage solution.

Reserve Yours
Sanitiser Station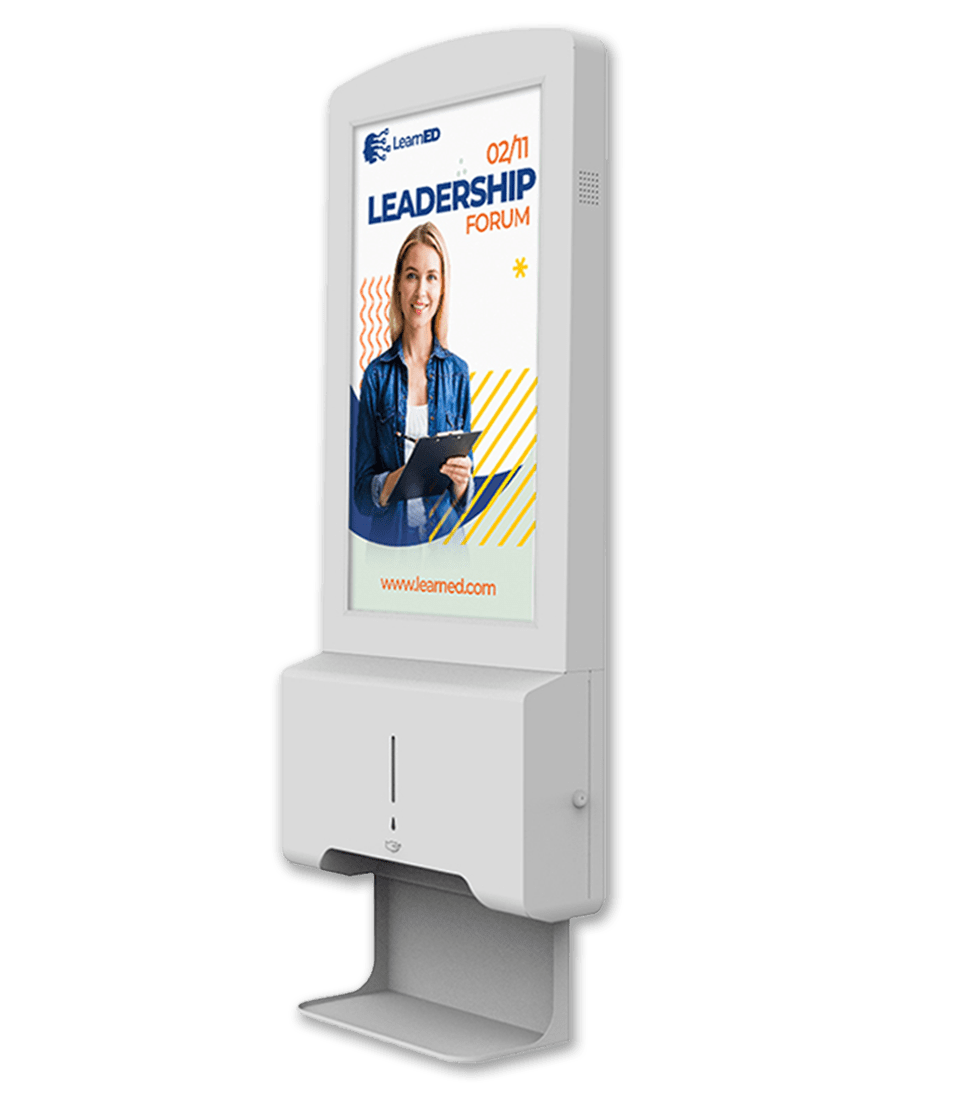 About Our
Digital Hand Sanitiser Station
Our wall mounted Automated Digital Hand Sanitiser Station lets you promote better hygiene to staff or customers by encouraging them to wash their hands more often. The unit comes complete with a 22" LCD Digital display that you can advertise your products on services through.
Save Lives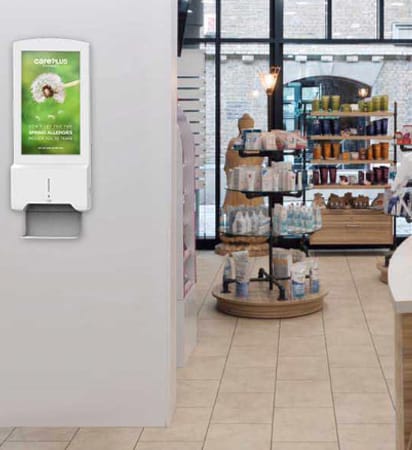 Contactless Usage
These displays come with 1 year free subscription as standard so can be updated from our online CMS portal. They feature no external buttons or controls and have an automated on/off power timer to minimise contact following installation. Or if you'd prefer you can the USB port provided on the station to upload your content manually.
Reserve Yours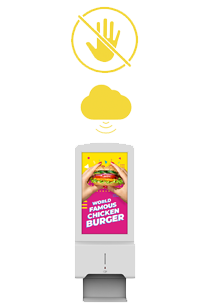 Fully Automated Dispensing
The fully automated design removes the need to touch the dispenser, simply place your hand under the dispenser and a measured dose of hand sanitiser will be dispensed. The dispense valve is non-spray, non-clog and non-drip.
Reserve Yours
Digital Hand Sanitiser Dispenser Features
The robust Digital Hand Sanitiser Station can be free-standing or wall-mounted with a 22" LCD Digital Screen and an Automatic Hand Sanitiser Dispenser. The unit is WI-FI enabled and comes with one year's free CMS licence to manage the content online in seconds. Content can also be displayed by loading a USB device via a standard USB port.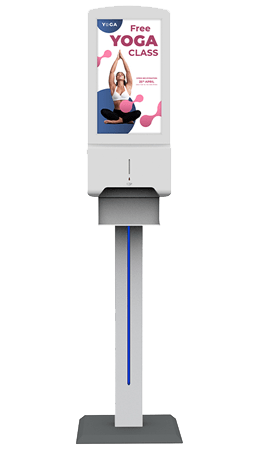 See it in Action
Our Automatic Digital Hand Sanitiser Station is perfect for every industry, to help keep staff and customers safe. Use the digital screen to advertise to your customers.
Sales, New Products & Loyalty Programmes.
Business Information, Guidance & COVID Updates.
New Services, Home Deliveries, Opening Information.
Remind Staff & Customers the importance of Staying Safe.
Plus So Much More
The Digital Hand Sanitiser Range
Pick the option that suits your business needs, or call us to discuss your requirements, including bulk pricing.
Wall Mounted Dispenser
Automatic Digital Hand Sanitiser Station
Due mid-end June
£795+VAT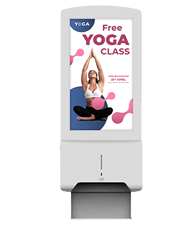 Freestanding Dispenser
Automatic Digital Hand Sanitiser Station
Due mid-end June
£995+VAT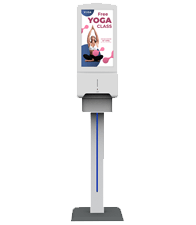 Monthly Design Updates
We'll design 2 updates per month for you
Offer for the first 12 months
£49p/m
£34p/m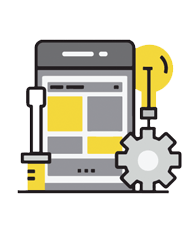 FAQ's
How do I upload new content?
Included in the price is 12 months access to our CMS portal where you can push new information to the digital sign through WI-FI. After the first 12 months this can be renewed for £19 p/m with no contract. Failing that, you can use a USB device to showcase the updates through the digital screen.
What can I upload?
You can either upload images such as jpg files or videos such as mp4. If you don't have the time to design the updates then we can take care of that for you for an additional £39 p/m which includes 2 updates a month. Please note for this option you would require the monthly CMS Portal option for £19 p/m
Is it easy to install?
Absolutely. You can either attach the device to the wall and plug it into the mains or purchase a base and stand to make the unit more mobile. Simply plug it in for power and you're away.
Other COVID-19 Essentials
We sell a range of COVID-19 Essentials to help get your business operating and making it safe for your customers and staff. Speak to our friendly team today to see what solutions we have for your business.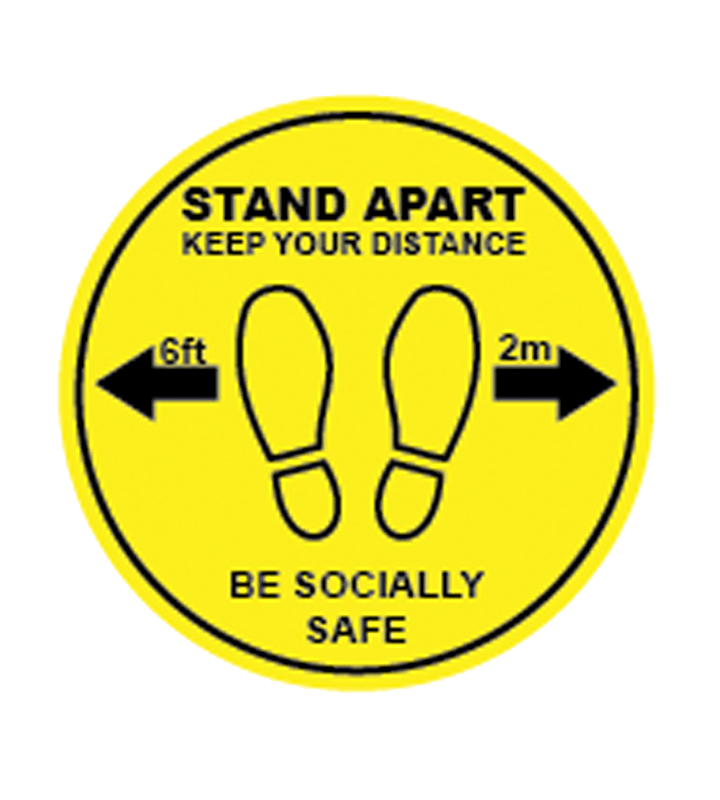 Floor Stickers
Wall Signage
Roller Banners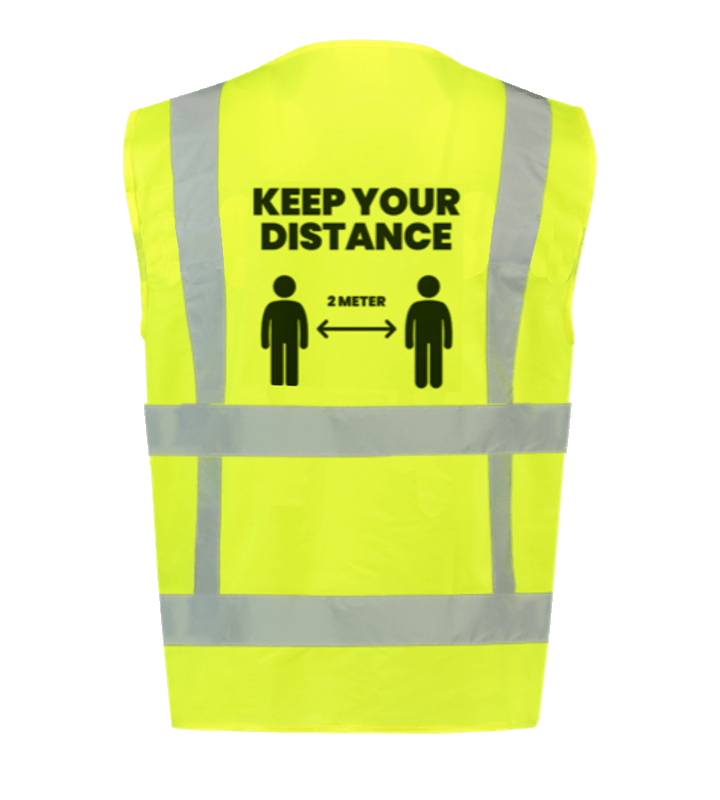 Hi-Vis Vests